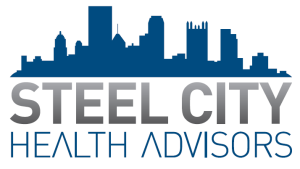 Steel City Health Advisors is dedicated to helping seniors understand their medicare options.  If you are new to Medicare, or have been on Medicare and are shopping your current plan, you are probably facing tough decisions on choosing the right plan. There are a lot of different companies that offer different types of plans, and prices can vary hundreds of dollars a year. Making the right choice is very important and that is why we are here to help you.
We meet and talk with Medicare  recipients every day to help them understand what Medicare is and how it works.  We listen to your needs and concerns and help guide you into the best plan that works for you.
We are contracted and approved to offer all the various Medicare Advantage Plans, Medicare Supplement Plans and Prescription Drug Plans offered in Western Pennsylvania.  These plans work with or in place of original Medicare to provide Seniors with the complete care that they need.
Steel City Health Advisors is passionate about providing it's customers with superior service and advise in the Medicare Market.   We are dedicated to exceeding our clients expectations year after year.
Medicare doesn't have to be complicated.  We are the experts.  Contact Us with your Medicare questions.